A Hidden Gem In Morocco, Rabat!
Hello, hello, hello!
How are you?  Can you believe this amazing weather?  Though I secretly wished it would pour down on everyone outside, I'm just incredibly jealous and wish I was out there!  How nasty am I, cursing the rains?  If it happens please don't come knocking at my door with your torches and pitchforks!
Anyway, the monthly hidden gems around the world are back and this month we go to Morocco!  For those who haven't seen any of the hidden gems before, they are a collection of articles/blog posts talking about beautiful wedding venues around the world, that are of the beaten track and maybe missed when researching a particular location!  We've taken you to Italy, Cyprus, Paris and Oman, but now we travel to Morocco, to the city of Rabat and talk about a venue I've actually been to and had the pleasure staying in for a few nights.
---
Let me introduce you to L'Alcazar, a luxury riad in the centre of Rabat and extremely well hidden!  If you didn't know it was there you would just glance your eyes over it, so L'Alcazar really suits the hidden gem series because it's actually hidden!

Honestly, I don't think I've stayed anywhere so personal with outstanding service before.  Everyone working there gave the best service and then some to myself and my clients who were getting married there at the time.  We even formed a great relationship with the staff whilst we where there too.

It's literally moments walk to all the great features in Rabat, the markets, monuments and even the sea!
The riad itself can accommodate 16 guests in 8 stunning rooms all supplying the amenities that a luxury hotel should provide!  I remember the pillows been the comfiest.  You have the option of taking over the entire riad for a private celebration or if you're just travelling to Rabat on a short holiday then you can stay there and use one of the 8 rooms!  Basically they're flexible and would accommodate anyone.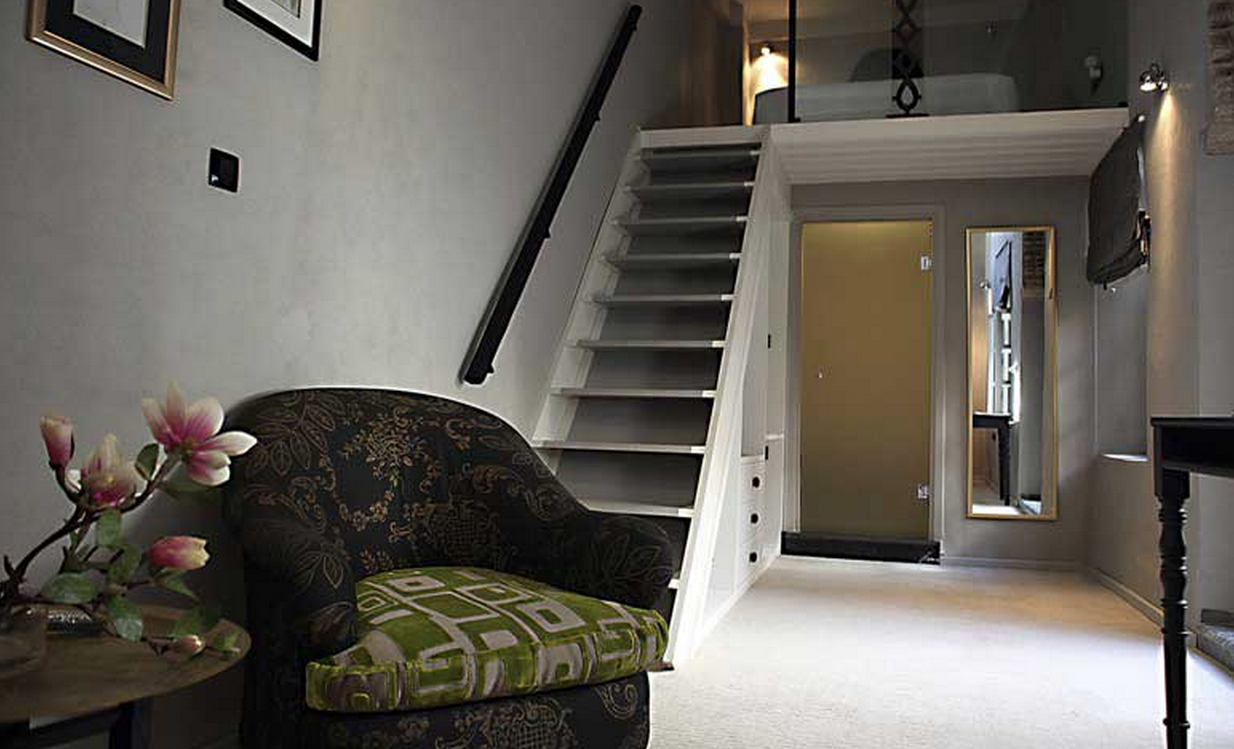 Each area has been decorated stylishly using complimentary tonnes and features and the outcome is beyond fashionable.
You haven't just got the rooms for access, there are plenty of other great features, like the courtyard, patio, balcony, and the 2 lounges as well and all offering a relaxed space to wind down or celebrate.
To celebrate your wedding there, you can have a small private wedding from anything between 2 and 16, but they can also accommodate up to 30 for ceremony and dinner (not staying) as you have the balcony terrace which has beautiful views across Rabat and also the courtyard which will fit less.  Imagine having your reception dinner on-top of a balcony?  You can bring in more guests later if you wish to celebrate the evening.
How we played it was…
Drinks reception in the courtyard
Pictures outside around Rabat and certain monuments
Pretend Humanist Sunset ceremony on the rooftop – conducted by myself
Dinner in the courtyard
Dancing on the patio
And as it sounds it was a perfect celebration and a wedding I would never forget.
If you've never travelled to Morocco or you're thinking of a different wedding location I highly recommend L'Alcazar in Rabat.
Everything from my time there was fantastic, from the food to the service and I would love to share some of the wedding photos with you…
photo credits to the beautiful – Paula Broome and Alex Charilaou
I hope this paints a beautiful picture of L'Alcazar riad in Rabat, Morocco?
Feel free to ask me any questions about staying there or using it as a wedding location; otherwise visit their lovely website here.
Thanks for popping by and I wonder where our next trip will be, gracious ;-).
Much love,
Matthew Oliver Wedding and Events Planner xx