How To Be The Best Dressed Wedding Guest
Hola, hola my lovely people, how are you?  Apologies for not being around recently, I've been learning how to be a dad, well a dog dad anyway, which I have to say is not the easiest whilst trying to run a business.
Here is the monster, with a huge personality already.
So today's blog post is all about how to be the best dressed wedding guest.  Wedding guests deserve to dress up and put on their best rags, just like the wedding party, so this is for you.
If you're due to be a wedding guest soon you'll understand the stress involved in finding the right dress for the occasion.  Firstly, you don't want to wear the wrong colour and end up looking like a bridesmaid and secondly, you don't want to over-do it just to find out that it's a small and intimate wedding instead of a big extravaganza.  Because of this it's important to find out what type of dress will suit the event and search accordingly.
You'll find a massive range of wedding guest dresses at most fashion stores that will suit every theme that a Bride could possibly come up with.  No-one ever wants to take the limelight away from the Bride and Groom so it's a good idea to know the type of thing you're looking for when you start shopping.  Below, you'll find a list of dresses that are suitable for different types of wedding themes.
Black tie
At any black tie event, there are some lovely ties at Simon & Simon, it's fairly safe to assume that the guest list isn't going to be small and the outfits aren't going to be at all casual.  You need to dress to impress and a long fishtail style dress will do the job perfectly.  The style of the dress is absolutely stunning and if you want heads to turn, that's exactly what you'll get.  Suggested optional accessory; handsome man in a suit and bow tie.
Vintage and chic
Vintage is all the rage for weddings these days and there is no greater pairing than vintage and lace. Luckily, lace dresses can be found anywhere you look this season and in an array of colours so it's easy to find something that will fit what you need.  It's also a great dress to pull out of the wardrobe if you have other events to attend throughout the spring and summer months.  It's just one of those materials that will never get old!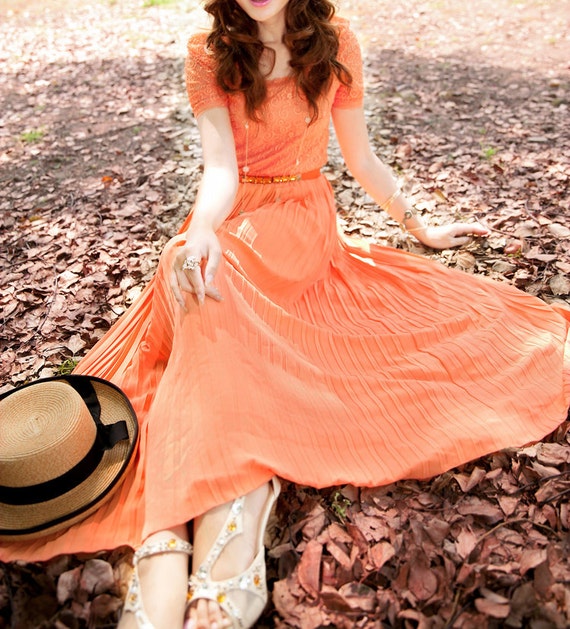 Colours
Unless specifically told otherwise it isn't usually a good idea to wear the same colour that the bridal party will be wearing but on occasion you may be invited to a wedding where the bride wants to keep the colours a secret.  This can sometimes leave guests in a bit of a pickle as to what to wear and it makes it difficult to shop without being scared that you'll buy the wrong colour.  In this situation, it's a good idea to go for dresses that have more than one tone in them.  A dress that is multi-coloured or has a floral pattern to it could just be a life saver and it's also a popular look this season.  You really can't go wrong with this dress; you'll look fabulous, you aren't going to match the wedding colours, it's a piece of cake to accessorise and your partner can blend in with you easily. Problem solved!
There is no doubt in mind that you will find something to your liking at Forever Unique. Head over to the website today and you'll benefit from free delivery on every order over £100.  Their special occasion's selection is crammed full of beautiful, luxury designer dresses that have been lovingly hand finished. Happy shopping!
Lot's of love,
Matthew Oliver xx