MO Loves – Bloom Bloom
Afternoon everyone, how are you all today?
This is one special MO Loves today, as I'm featuring the beautiful blooms of Bloom Bloom, 2 extraordinary and creative florists.
The reason I love Bloom Bloom is not only there're inventive creations, but nothing is too much to ask.  They will do anything for you, if you're getting married or if you're a wedding professional.  In other words they will pretty much leap for you.  Also I love their name as it brings a smile to my face every time I read it.
I was lucky to meet them a couple of weeks ago at my local country pub the farmers and they naughtily bought me lunch!  We had a good old chat about everything weddingingy and we didn't shut up for the whole duration we were there, thoughts go out to the poor staff trying to get our attention.
Anyway enough of me, here is why I love them so.
Katrina and Sara run bloom bloom with all the enthusiasm and creativity you could wish for when planning your wedding, civil ceremony or event flowers.  Their expertise and experience ensures they can provide lots of ideas and will spend as much time as needed discussing and planning your flowers to ensure you get exactly what you want for your special occasion.
No two weddings are the same and every special occasion deserves its own bespoke floral designs. Whether you have a clear idea of the designs you want or whether you have no idea at all, they will talk to you about the style, theme and look you would like to achieve.  This usually includes visiting the venue(s) with you and discussing the other elements such as the dresses, suits, stationery, cake, photography and any other decorations so that the flowers complement them all and help towards providing the overall look.
They can provide traditional, contemporary or something completely different – nothing is too weird!  They just love flowers, are passionate about working with them, and also relish being a part of your special day.  Based in Hampshire, but also covering West Sussex, Dorset and Wiltshire please do contact them for a free consultation.
Here are some of those innovative creations I was on about.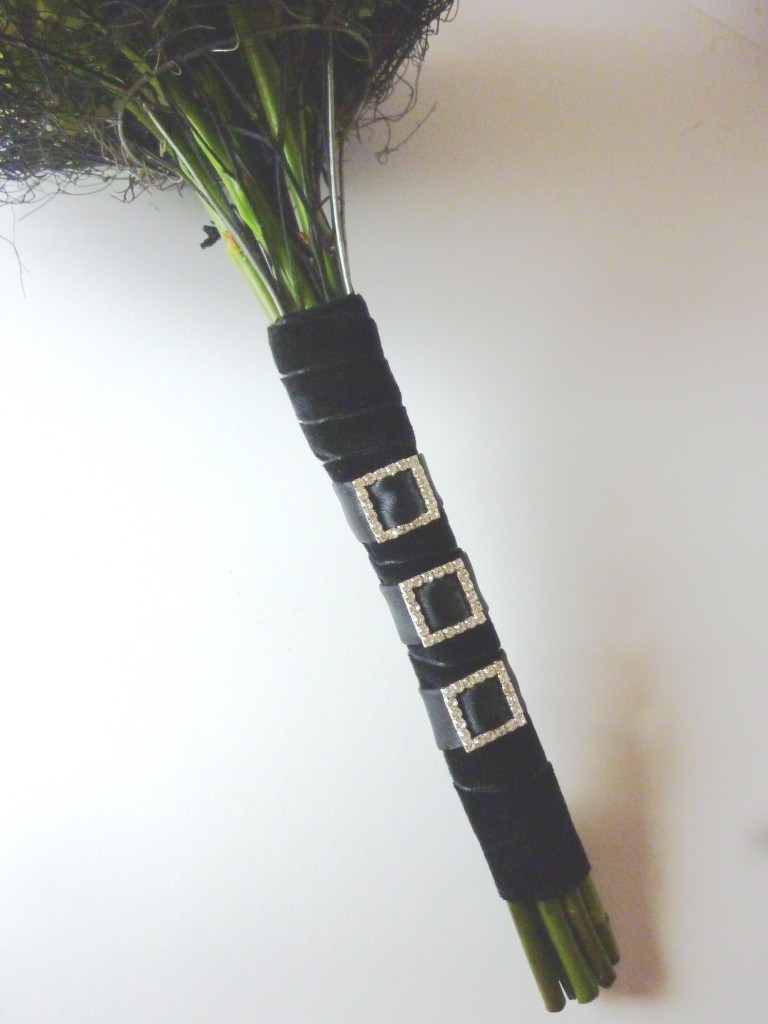 How beautiful?  I told you, didn't I?
I'll be back extremely soon, thanks for reading.