MO Loves – Glass Oyster
Hello, hello lovely people.
How are you all and what have you been up to?
Yes I have moved to the lovely Bradford-on-Avon, and yes I'll upload you some photos once we're all moved in and sorted :-).
So another MO Loves today and on another amazing accessory designer!  This exquisite designer specialises in floral inspired bridal head pieces.
I was so lucky to meet the beautiful Gail from Glass Oyster at a floral design course in Droxford, Hampshire (more details to come) and she showed me her works which I instantly fell in love with.  This of course made me really want to create this post because her work is not only gorgeous but original and different (and you know I love original and different suppliers).  It's the name, I just love the name!
So, here is why I love the stunning and remarkable Glass Oyster.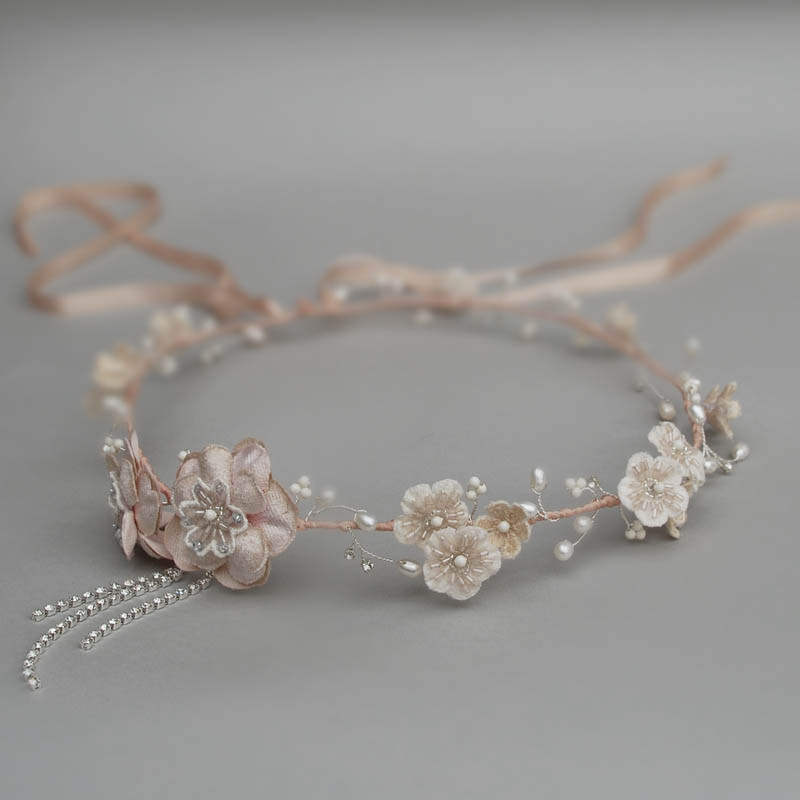 Glass Oyster has been creating beautiful bridal headdresses since 2007 but has recently gone through some new and exciting changes.  No longer will the headdress designer be creating a static yearly collection, but now offers its brides something called "Unique Treats".  These "Treats" are handmade one off headdresses that can also incorporate reworked pieces of vintage jewellery, fabric and lace remnants, or are just totally unique – never to be repeated!
Gail Jones, designer at Glass Oyster explains "I wanted to offer my brides something more than an off the peg item, I wanted to try and give them something unique and special for their most special day.  I came up with the idea of "Unique Treats" as I'm a real magpie and love collecting all sorts of trinkets, fabric remnants and appliqués.  I wanted to use these in my designs and so, "Unique Treats" were born".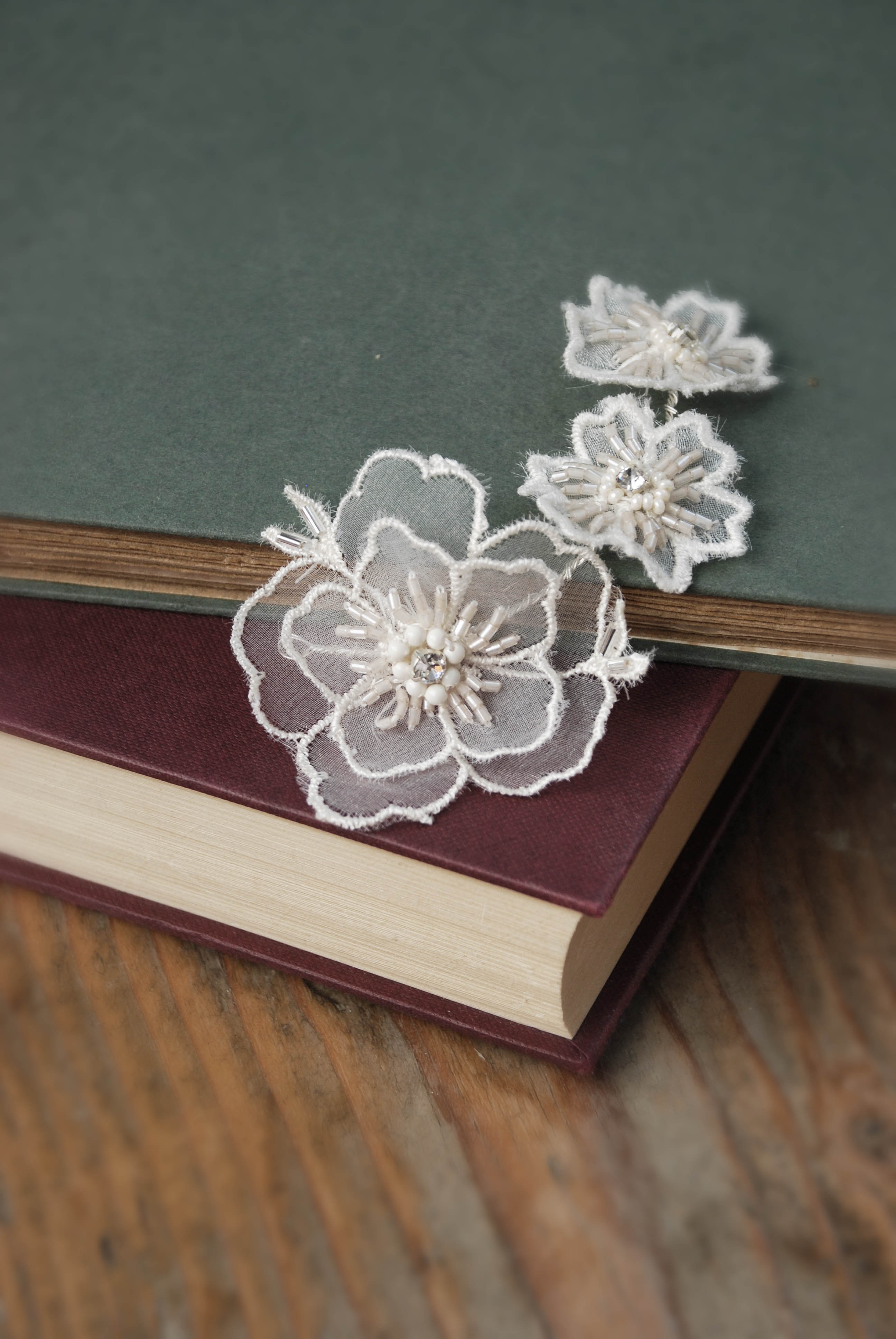 Gail adds, "I love the design process – it is the part of my job I enjoy the most so it is a real pleasure for me to always be working on something new and I think this is reflected in my designs".
The kind of designs Gail creates range from simple floral headbands, to intricately hand beaded headdresses to sassy cocktail hats.
"I'm inspired by many things but I love organic lines and florals (I'm a real sucker for Art Nouveau) so you will see a lot of florals in my work.  I'm also really into hand-beaded embroidery – that's my passion at the moment so a lot of my designs have intricately beaded flowers within them.  Like many designers I also look to the past and take inspiration from previous eras whether Deco, the 1950's or the 70's".
Gail is also very passionate about the personal touch.  She keeps her business small and designs and makes everything herself.  There is always something new coming out of her studio so take a look at her website – www.glassoyster.com.  The Unique Treats are also available to buy on www.notonthehighstreet.com and www.etsy.com
Photography credits – A Little Bloomin Grace & Rebel Heart Photography
What a lovely collection, inspirational and extremely beautiful.
If you want to talk to the exquisite Gail please feel free to contact her here.
I really hope you enjoyed reading this and looking at the gorgeous photos?
Oh don't forget to see the competition!  The 100th 5 Reasons Video, giving away a free on the day wedding planning service.
Enjoy my lovely, beautiful people and speak extremely soon.