Roxanne Meets…
Festival Foxes
When I first heard we were getting an all girl band I was excited, to say the le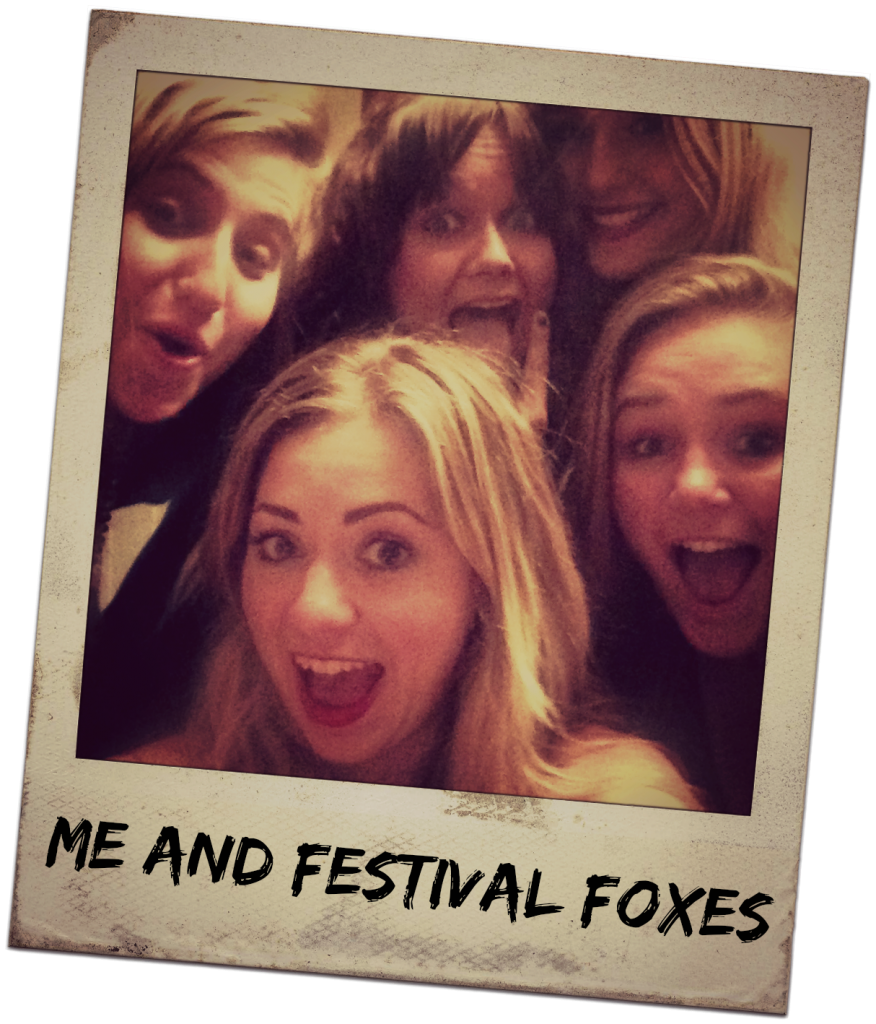 ast. Its not a secret that I love a bit of girl power, go girls and women around the world! But these girls were going to be even better than your average girl band, they play instruments and pretty much rock out, hard. I couldn't help but feel eager for Festival Foxes to play. And then, I felt apprehensive…. What if they didn't live up to my expectations of a girl band!? What if they weren't good!? What if they didn't like me!? I needn't worry. They were everything I would want in a band and more. Seriously. I turned into this little fan girl when they were performing and I had only just met them.
Lets face it, you know you are probably going to get along when you see a bright pink glittery drum kit being set up!! They even had an outfit change. I was mesmerised and if I could sing or play an  instrument this is the band I would want to be in. Needless to say me lacking in these particular areas did not stop me from asking, constantly, if I could join Festival Foxes. I got a yes but something tells me I am not going to get that call anytime soon.
Of course once I looked at the set list I was blown away, their first song was Ella Henderson – Ghost, and it was a great rendition, No Doubt – Just a Girl, fantastic. Then…Taylor Swift – Trouble which made me actually scream a little…out loud. This is getting embarrassing. But possibly the best moment, the last song, picture this:
All girl rock band – Check
Beyonce – Check
Crazy in Love – Check
Solo guitar – Check
Down on knees in front of the bride – Check
I mean … come on!! Too cool. All I can say is that they were a really nice but naughty set of girls who clearly loved what they do and were extremely talented. The lead vocals were amazing, as was the rest of the skill set in the band, the bassist brought along a double bass as well! I mean … really… its all too much! They had the wedding guests dancing from the sound check.
I would book them in a heartbeat.