Roxanne Meets…
Since the beginning discussions with Matthew about writing for his blog I mentioned 'Roxanne Meets'. Really I wanted to get to taste cake and good food and try on wedding dresses…. So far none of this has happened. I have met some wonderful, amazing, talented people though, so no complaints. Although if you are interested in having me come and eat cake or try on dresses or just have a natter and I write about it, email me Roxanne@matthewoliverweddings.com
So here is my first…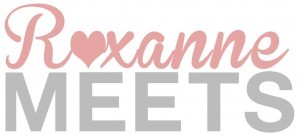 Paula Broome Photography and Alex – Ever Photography      
Picking Paula and her second shooter (and boyfriend) Alex up from the train station and swanning off for dinner at Frankie and Bennys, this is where I first met Paula. She was amazing, easy to get along with, funny and ever so cool. The same pretty much goes for Alex, not forgetting his obvious devastating handsomeness (he wanted this added in for some reason). They are relaxed and just easy to get along with which is great for photographers, no one wants a photographer you do not feel comfortable with, how would you act natural!! The fact that Paula loves cake at the weddings suits me entirely and makes her my perfect wedding companion.
Paula and Alex make the perfect team. Professionally they complement each other so well with Paula loving the light, capturing the perfect moments and putting her heart into it, she really wants couples to have amazing pictures that they can cherish forever. Alex loving the dark pictures, literally pictures with lower lighting, he also captures the loving embraces but in a cinematic style. You can also often see them embracing in the love of the day and sharing the odd cuddle whenever they get a chance.
However they do both run their own companies, so I feel I should write about them as separate entities as well…
Paula adds a personal touch to weddings that you wouldn't find with a lot of photographers, she is observant of the details, is empathetic whilst still letting you enjoy the wedding day, by not taking you away from the day for any longer than you want to be away. She really does put her heart into it wanting to incorporate what each couple wants and injecting their personality into each shot, wanting them to have photography they will treasure. And what's more she really actually enjoys it, you can see it all day long and in the photographs she produces. Paula also shoots portrait and travel. It's well worth looking on her new website at these and making a booking! I highly recommend her.
Alex's company ever photography, which from the website alone you can just tell that he takes edgy photos that are moody and textured. His cinematic approach to wedding photography is something I love, and something I have not really seen with wedding photography before. Each photo tells a story. Makes you want to know what's happening, ask questions and make up narrative and emotions. Opposite to Paula I feel that Alex sneaks around the weddings, capturing the moments that you don't even know are happening, although he also shoots as main photographer. What you can see is the passion for photography and because of that alone you know you will receive some amazing photos. Alex also offers his expertise in other areas of photography including boudoir, portrait, travel and street. Again these are worth checking out on his website, his pictures of Paula are perfect.
They both capture the moments, the little details, the secret smile, the parts that you want to have encapsulated forever.
Website: