Why Ibiza is a top wedding destination
I am sure you have heard of the beautiful island called Ibiza before. It's a well known destination for party goers so why would anyone want to get married there right? Wrong! I would never have guessed it but Ibiza has a lot more to offer than partying and some of the top DJs. There's so much more to discover on this little island and hopefully I can change your mind.
To be able to plan a destination wedding, you need a venue to host the wedding and Ibiza has got some amazing hotels and villas which would make the ideal backdrop for any wedding. Not to mention that you can dress it up or down depending on how casual or formal you would like your day to be.
Venues
Here are 2 venues that I really love the aesthetic of at the moment –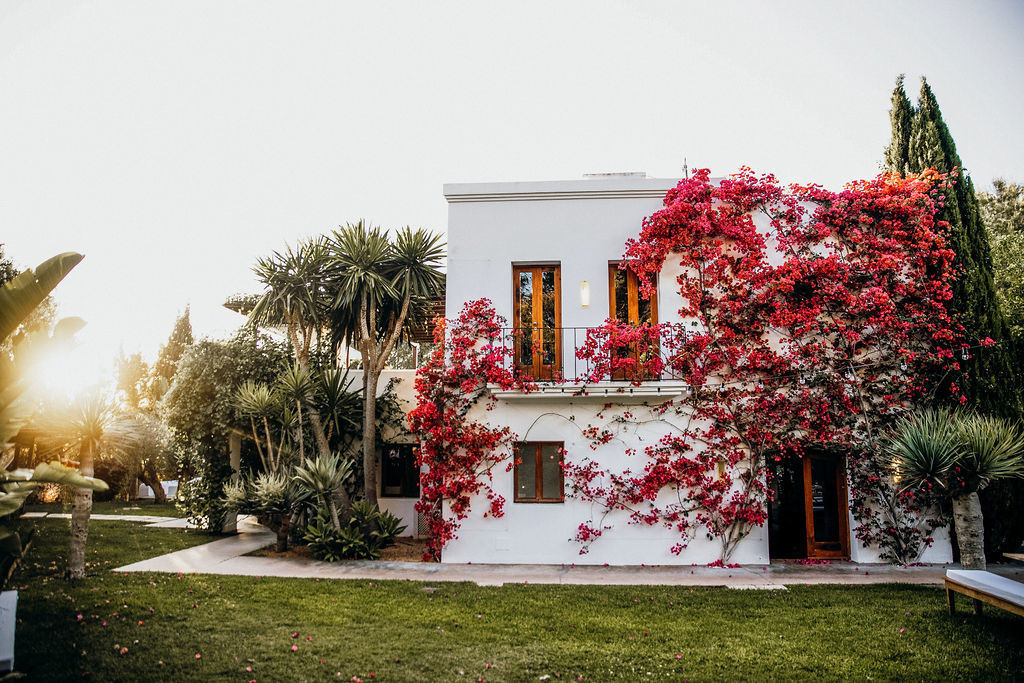 Photography by Pablo Laguia
Atzaró is the hotel that we worked with to plan the wedding in Ibiza last year. The hotel is even more beautiful in person and they have incredible restaurants nearby which offers a great opportunity to explore other parts of the island. One such place is Atzaró Beach which as it's names suggests is set right on the beach.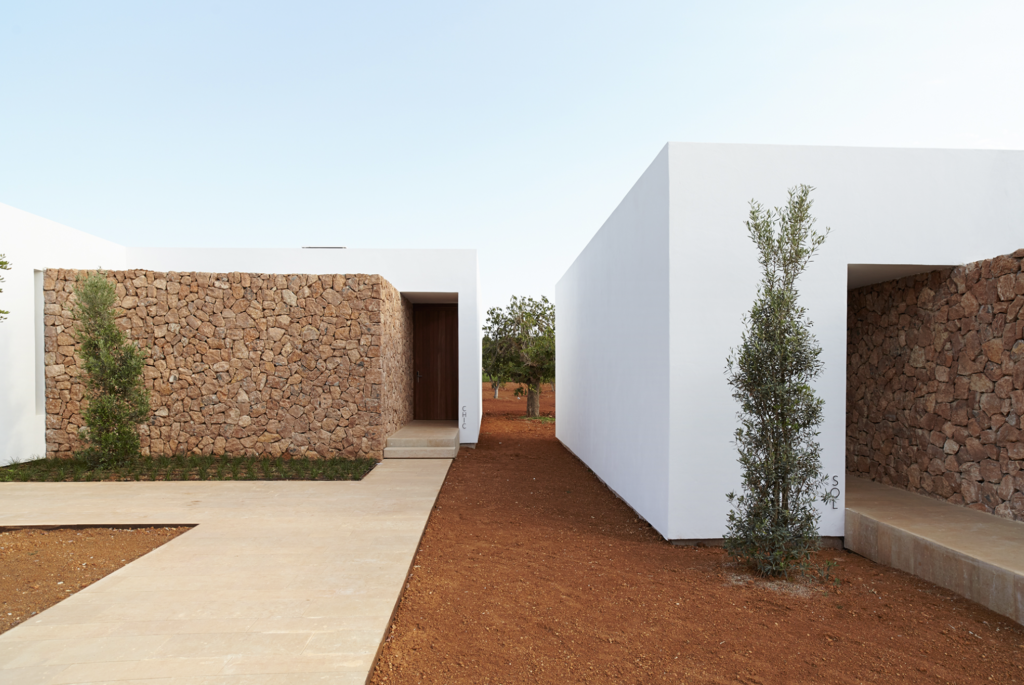 Ca Na Xica is a beautiful boutique hotel in the Ibiza countryside which somehow makes you feel at peace without even being there. I imagine it being the perfect place for a super relaxed and naturally styled wedding. Hopefully we will be able to create some magic here in the future.
Suppliers
In addition to having a venue, you also need a team of fabulous local suppliers and Ibiza has literally got them all! From talented florists to endless decor, this small island has got it all. I was surprised at first but then I remembered that they host a lot of events so it needs to have that infrastructure in order to thrive.
Here are some of the suppliers we were lucky enough to work with:
Photography by Pablo Laguia
This is a luxury styling and decor company which covers pretty much everything design related. I remember when Jade and I came across this company after searching for hours for a florist in Ibiza. It was like finding gold! We were so excited because not only had we found a florist but they had lots of equipment we could use as well!
Whilst they are event planners themselves, their company also has a furniture and equipment hire side which posed as even more options for us. Their vintage plates were beautiful and unlike any plates I had seen at any other hire companies before so I'm sure it's no surprise that this was a must have in Matthew's design for this wedding.
If you are looking for furniture hire then this is your place! As a company with 'chair' in their name, you would expect lots of chairs and you'd be right. Their selection also features sofas, benches and arm chairs. On top of that, they've also got loads of amazing tables, pouffes, cushions and the list goes on.
Photography by Pablo Laguia
I know I have gone on about equipment heaven but what else does Ibiza offer? Well cake! Usually it's so hard to find a traditional cake abroad but Mitch creates the most delicious and creative cakes!
Transport can be one of the most complicated parts of a wedding. For this one, we needed buses but also private cars to transport some of the suppliers and special wedding cars for the couple. Fabio went above and beyond to help us find the cars we needed and handled all of the paperwork too!
So yes, Ibiza does have a reputation for parties but the reality is that this is a small aspect of what can offer. There's a whole other side to Ibiza that I never knew of and would have never seen if not for this wedding and now I'm in love!
Here's to drinking sangria in Ibiza after this lockdown!
xo
Ceri
Original content from the Behind the Glamour Wedding Blog.